Women and health: the privilege of having a microinsurance policy in Latin America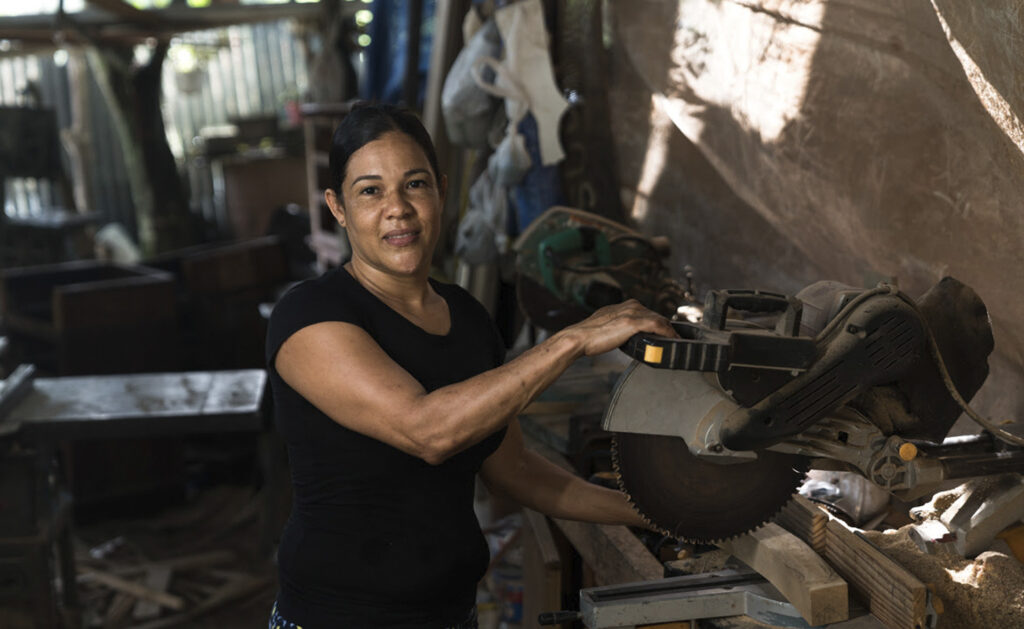 In the pre-COVID-19 era, a Pan American Health Organization / World Health Organization study reported that about 21% of Latin Americans did not seek treatment because of geographic barriers and 30% did not have access to health care for economic reasons. This reality is compounded by existing gender inequalities in the region, given that 59% of women depend on informal jobs, have lower incomes on average and most do not have access to social benefits such as health insurance. .
Unfortunately, this is the reality for many of the 1.5 million low-income women entrepreneurs the BBVA Microfinance Foundation (BBVAMF) serves in five Latin American countries. In recent years, BBVAMF's microfinance institutions (MFIs) have started to develop, in collaboration with insurance brokers, innovative health insurance policies and basic health assistance, with broad coverage ranging from serious diseases such as Alzheimer's and cancer to medical care for their families, to help our entrepreneurs alleviate the hardships and improve their well-being, which is our goal.
In Panama, BBVAMF's MFI, Microserfin, conducted a baseline study and found that 28% of urban clients did not attend medical exams. What's more, 35% self-care and only 16% rely on a private health insurance plan. To get around this gap in access and use, the MFI offers different types of health aid products, including one specially adapted to the above-mentioned segment. Interesting fact however -or not- since women reinvest up to 90% of their income in their families, only 4% of urban women have chosen this product, favoring a family plan to also cover the needs of their loved ones.
Due to informality and low income, Ana Jaramillo, a Panamanian single mother and store owner, was forced to pay high fees in private clinics or navigate collapsed public hospitals, but thanks to her ready with Microserfin, she is able to improve care for herself and her daughters, "when they offered to help me I was shocked. Personally, this is an excellent initiative and an important advantage in the event of illness. I never thought I could say that I now have my own health insurance thanks to Microserfin. "
/ * /* Protecciu00f3n en incognito de Firefox */ if (typeof _satellite === "object") { _satellite.pageBottom(); }","location":"bottom","categoria_onetrust":"C0002″},{"script":"Google Tag Manager – 1/2″,"codigo":"rn r n r n"," location ":" head "," categoria_onetrust ":" C0002 "}, {" script ":" Google Tag Manager – 2 / 2 "," codigo ":" r n r n"," location ":" body "," categoria_onetrust ":" C0002 "}, {" script ":" AddThis "," codigo ":" r n r n r n "," location ":" bottom "," categoria_onetrust ":" C0004 "}, {" script ":" pixelES "," codigo ":""," location ":" head "," categoria_onetrust ":" C0004 "}, {" script ":" pixelCO "," codigo ":" r n r n r n r n r n r n r n r n r n r n r n r n r n r n r n "," location ":" head "," categoria_onetrust ":" C0004 "}, {" script ":" pixelPE "," codigo ":" r n r n r n r n r n r n r n r n r n r n r n r n r n r n "," location ":" head "," categoria_onetrust ":" C0004 "}, {" script ":" pixelAR "," codigo ":" r n r n r n r n r n r n r n r n r n r n r n "," location ":" head "," categoria_onetrust ":" C0004 "}, {" script ":" pixelMX "," codigo ":""," location ":" head "," categoria_onetrust ":" C0004 "}, {" script ":" pixelFacebookGlobal "," codigo ":" r n r n r n r n "," location ":" head "," categoria_onetrust ":" C0004 "}]; / *]]> * /