Why Asset Management Providers Should Go Digital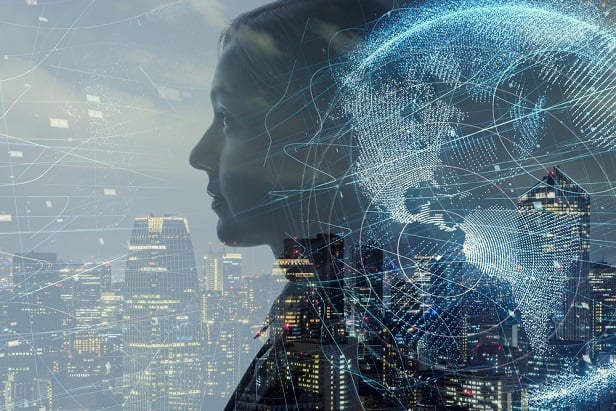 Driven by vaccines and government stimulus measures, although variants of Covid-19 are shaping up as a potential headwind, the US economy is recovering from the pandemic-induced business slowdown. The asset management industry is buzzing with activity as it takes stock of everything that may have changed and what has not changed in post-recovery reality. However, some players have a clear advantage. During last year's period of disruption, when capital markets were highly volatile but still operated without noticeable disruption, some forward-looking asset managers took the time to step up their digital and data power. They are now applying the benefit throughout the asset management value chain, which accelerates value creation for their business.
They transform distribution with data. By bringing together customer, transactional and external data, asset managers are driving more precise segmentation by relying on analysis of customer behavior data to lead the way. In addition to precision targeting that improves the effectiveness of sales and marketing campaigns, the data fabric is also used to build a range of predictive algorithms to get personalized recommendations and new opportunities to accelerate growth. For example, last year, a leader in asset management teamed up with us to rebuild their algorithm models with a renewed data repository to better target clients with preferences and appetite for business. risk had changed during the pandemic. Transaction data also helps identify performance trends within distribution teams, so companies can know what tactics and strategies are working and amplify them.
They leverage technology to amplify investment decision making. Whether it's removing systemic biases from the investment selection process, describing predictive trends in investment performance, connecting the dots between various data sets to create a cohesive picture of investments, or just simply building a picture of investments. automate the research process, these digitally strong companies can rely on intelligent automation to amplify human effort. A good example is an asset manager who relied on our applied AI capabilities to intelligently automate their process of extracting and auditing asset information. Having dramatically reduced manual effort and rework, they are now able to quickly onboard new portfolios and improve the customer experience as markets regain a sense of normalcy.
They are modernizing their core. These asset management leaders are building their operating model with analytics and automation in the core and in the cloud, dramatically improving their ability to respond quickly to customer needs and scale impact. A full-service defined-contribution provider, for example, is working with us to create a secure, cloud-based record-keeping platform, enabling better insights and unprecedented personalization to help achieve better results for nearly five million participants and 1,500 sponsors. Planned improvements for sponsors included AI-based analytics capabilities, better visibility into participant behavior, and ubiquitous operational support.
Research continues to highlight the fact that while building digital prowess is a ubiquitous priority for financial institutions, several factors ranging from legacy landscapes to legacy mindsets continue to slow progress for much of the industry.
In my experience, embracing Agile as a lever to accelerate and at the same time accelerate the transition from a landscape of rigid internal systems to a cutting-edge digital core has proven to be useful for businesses – especially those that aren't. inherently digital but aspire to be more like digital natives. The pandemic, in fact, has elevated these agile practices to the rank of essential business – necessary during cultural and systematic change to meet changing customer needs. Orr research indicates that the value of adopting agile practices is the potential for growth ahead of peers of up to 63%. Combined with the opportunities that are opening up with digital transformation, for asset managers, it is undoubtedly the catalyst for a bright future. Marthe Roi is Chief Client Officer, EVP and Head of Retirement Services Center of Excellence at Infosys.