This startup accelerator is looking for "the next Google in South LA"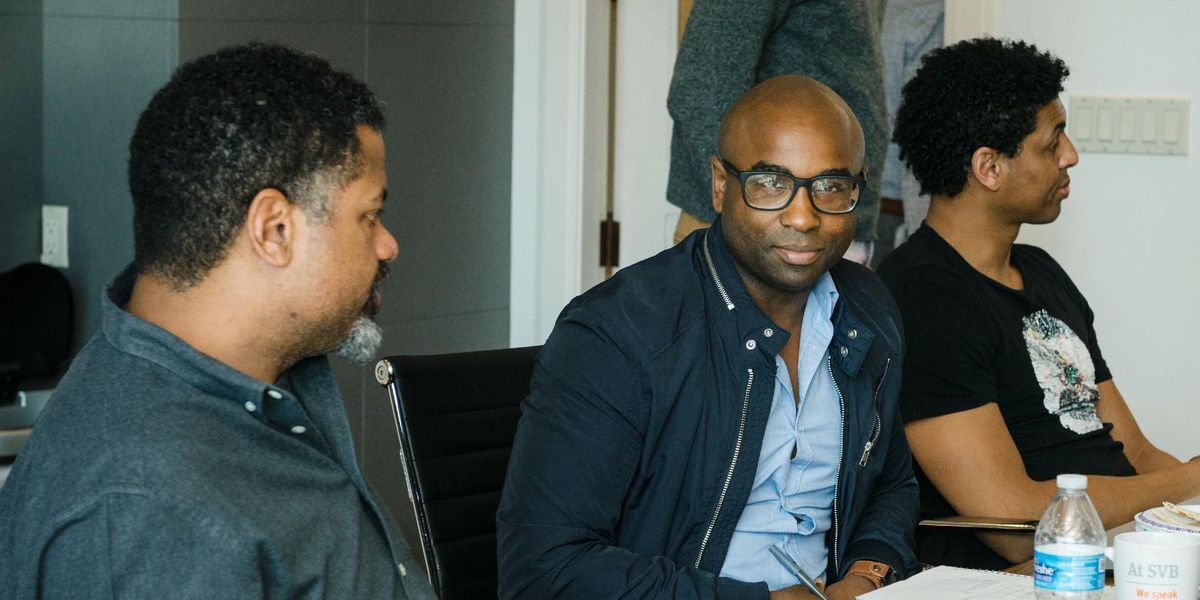 Promises of diversity are increasingly pervasive in tech, but venture capitalists — whose checks underpin the industry's meteoric growth — still chronically neglect entrepreneurs from black and brown communities.
The glaring disparity in fundraising prompted marketing strategist Derek Smith to found Plug In South LA, a South Los Angeles-based startup accelerator, in 2015. Focused on tech startups targeting healthcare, climate and sustainability, as well as advertising and media, Plug In is currently in the final stages of finding a new cohort. Applications for its latest program, which will run from March to May, will close on February 3.
---
While the seven-year accelerator hails from South Los Angeles, early-career black and brown founders based anywhere can apply for the program. Unlike some larger incubators, Plug In does not take capital or collect fees from its accelerator participants. It also does not fund companies directly, although that could change as soon as this year, according to Smith.
'How to play in Startup-Land'

When Smith returned to his hometown in 2015 after a 15-year stint in New York, he began hosting luncheons to help founders in his neighborhood.
At the time, "LA was a really hot tech ecosystem," he said in an interview with dot.LA. "Ring, Bird, Snap – all those really cool things were happening" But in communities like South LA, coworking spaces and other incubators for tech and startup talent were absent.
"The whole point of the work we're doing is fixing some of the market failures to prepare, educate and inform the talent that's out there," Smith said. Plug In's goal, he added, is to help black and brown founders "really understand how to play in the startup and venture capital space and all of these other industries and spaces."
Those early encounters eventually snowballed into the 13-week program that Plug In offers today. Among its perks, Plug In promises to connect its spring cohort with partners and mentors like Disney, New York-based venture capital fund CourtsideVC and prolific venture capital industry law firm Gunderson Dettmer.
Plug In South LA founder Derek Smith (fourth from left) with a recent cohort of startup founders.Image courtesy of Plug In South LA
Devin Dixon, an Atlanta-based founder who joined the accelerator looking for a product market fit, said Plug In helped him find his company's "true north star." During the program, Dixon's startup BingeWave grew from a tool for film festivals and filmmakers to a creator of metaverse apps, he told dot.LA.
After the program, Dixon joined Launch House's accelerator, which he described as comparatively less structured and more networking-oriented. In contrast, Plug In "focuses on how you become a real business, rather than just building a business," he said.
"It's good for underrepresented founders," Dixon added, "simply because we generally struggle to raise capital."
Closing the financing gap

For an industry geared towards meteoric growth, progress toward racial equity in the island world of startup fundraising is moving at a glacial pace. The vast majority of venture capital dollars still go to white male founders, while senior positions in venture capital firms remain predominantly held by men.
In the United States, just 1.2% of venture capital dollars went to black founders in the first half of 2021, according to Crunchbase. Similarly, a comprehensive annual report from the data firm also revealed that Latinx founders secured just 1.2% of US dollars in venture capital raised in 2021.
Companies founded by women are also underrepresented, with a 2% reduction in total venture capital dollars raised last year, according to data from Pitchbook.
Well aware of these disparities, Smith says he plans to raise his own seed fund to invest in underrepresented founders, potentially as early as this year.
"We've talked about what our fund would look like and that's something we're looking to build on," he said, noting that he would be looking to invest "somewhere in the ballpark of $50,000. by start-up".
Ultimately, he added, "the 20-year plan is to see the next Google come out of a place like South LA, founded by black and brown co-founders."