The European Coalition for Climate Education is here to fight climate change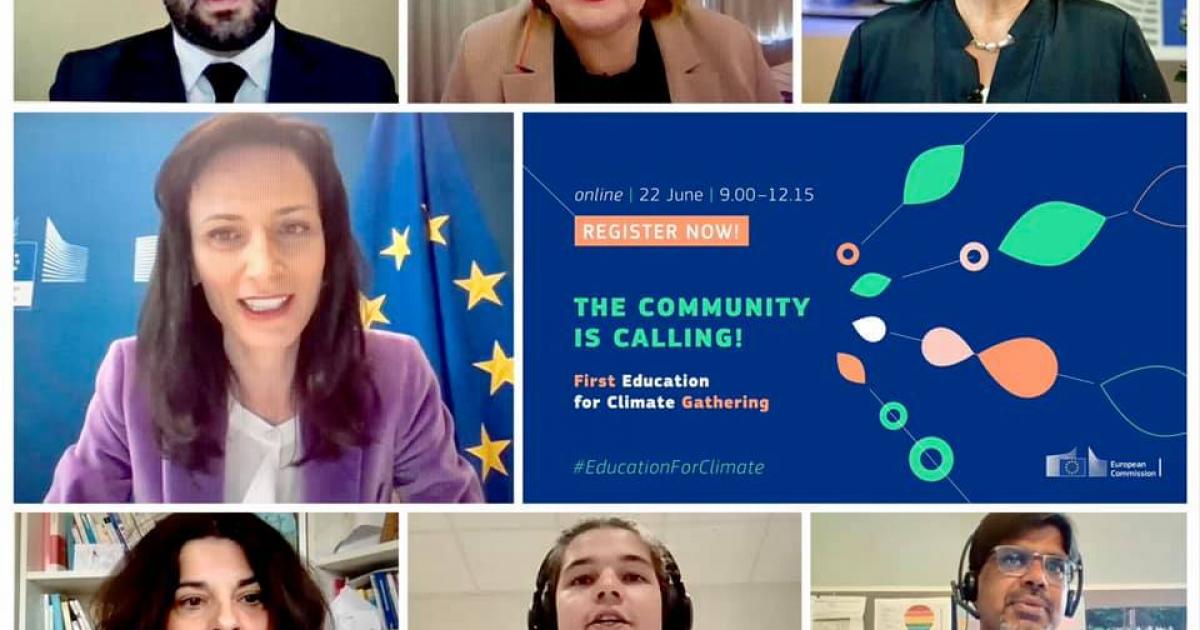 The European Coalition for Climate Education is here to fight climate change
European Commissioner Mariya Gabriel unveils new platform connecting communities across the continent
The Climate Education Coalition was launched today, June 22. The platform will focus efforts to tackle climate change across Europe and connect small communities into a united front, made up of teachers, scientists, local authorities and companies. The face behind the project is European Commissioner Mariya Gabriel who organized a conference presenting the project to partners earlier today.
Be a part of the fight and take the next step
The platform offers a space where everyone can connect, share their know-how and take action by participating in community challenges.
The challenges function as a way for the community to foster the sharing, experimentation, verification and reuse of knowledge and practices, while also intensifying them. The platform will give people the opportunity to bring together collaborators and find similar actors, initiatives and knowledge.
At the same time, it's a great opportunity for crowdsourcing solutions to climate change issues, while having a dedicated community to support it. Most importantly, the Climate Education Coalition can help popularize effective ideas and their wider adoption at the local level.
The community provides an incubator of ideas and a peer-to-peer forum to seek help with green education. At the same time, the "experimental" challenge will provide an open space to find collaborators and make ideas more impactful.
Additionally, the Knowledge Library will serve as a data repository for all projects, so that they can be saved and reused as needed.
Mariya Gabriel wants to mobilize the collective knowledge of Europe
"It is important to adapt education systems to the environmental transition by fighting against fragmentation and by linking education, science and businesses. In this way, we can achieve the development of green skills ", she said on her Facebook page. This platform has the chance to greatly contribute to the creation of a common approach to climate change.
"The new platform will support the creation of a true pan-European movement for climate education and training, connecting different disciplines, professions and ways of thinking to move towards a more sustainable society and economy. It is important to join forces to make the Coalition for Climate Education a success ", concluded Commissioner Gabriel.