Stellar Price Prediction (XLM) 2022: Should You Buy?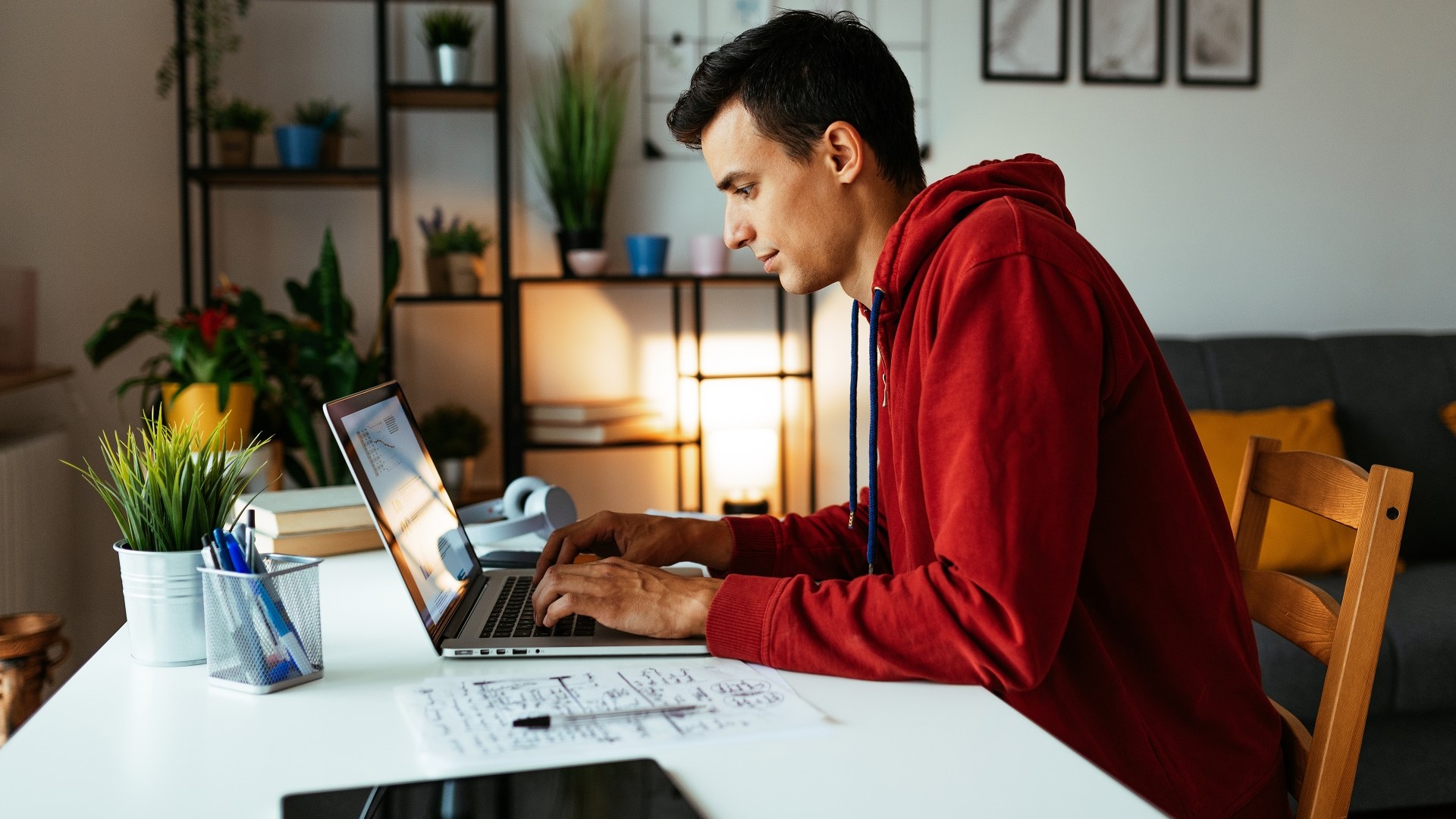 The brainchild of blockchain royalty, Stellar was co-founded in 2014 by Jed McCaleb of Mt. Gox and Ripple. In the years since, the project has become a shining example of how blockchain technology can have functional and real-world utility beyond just digital currency.
But is Stellar's native digital currency – XLM – a profitable investment, and what is the XLM price prediction that most analysts make for the short and long-term future?
Here's what you need to know before you put your money on the line.
What is Stellar?
Stellar is a decentralized open-source payment platform that uses blockchain technology to enable its users to transfer funds quickly, securely, and affordably. It does not favor any particular currency. Instead, the platform allows account holders to create, send, and trade digital representations of all forms of money, like dollars, yen, and bitcoin.
The result is a one-of-a-kind network that unites all of the world's financial systems under one digital roof.
No one owns the platform. Its open-source software is maintained by its users, who have over 7 million accounts. The Stellar network processed over 89 million payments and over 5 billion transactions in total, or 7.1 million transactions every day.
Unlike so many competing platforms, Stellar's goal is not to replace any form of currency, but to provide a platform where all currencies can work together.
What is Stellar XLM?
The Stellar network uses its own native digital currency called starlight. The cryptocurrency trades under the symbol XLM.
Stellar requires its account holders to hold a small amount of lumens at all times, although lumen requirements are modest and transaction costs are only a fraction of a penny. Stellar literature indicates that the Lumen requirement and transaction fees are necessary to ward off bad actors and fraudsters and to eliminate database clutter and spam.
What is the current XLM price prediction?
XLM broke the penny barrier in 2017 after trading on the open market for almost three years at a fraction of a penny.
As of August 24, XLM is trading at around $0.11, but there have been plenty of ups and downs in between – and before putting stocks in an XLM price prediction, it's important to know the history of the price movement of Stellar Lumens from its inception until today.
Like most digital tokens, XLM has been shivering through a cold crypto winter for the past few months. On January 1, it was trading at $0.29 – nearly three times what it is today – but that was not its high point. When bitcoin was at its all-time high in November 2021, XLM was trading at $0.36. In May, it was trading at a high of $0.72 – exactly double its November 2021 price and almost seven times its value today.
In January 2018, XLM was trading at $0.69, just below the all-time high it would hit three and a quarter years later.
However, it spent much of the time between these two peaks trading in single-digit cents, bottoming below a nickel. As is the case with so many of its crypto cousins, an investment in Stellar Lumens is an investment in volatility.
How much is XLM worth in 2025?
No one can predict the future – especially with such a turbulent investment as cryptocurrency – but several analysts are expecting good things from XLM over the next few years. DigitalCoinPrice predicts that XLM will climb between $0.13 and $0.15 by the end of 2022, between $0.14 and $0.18 in 2023 and between $0.13 and $0.20 in 2024.
Three years from now in 2025, the publication forecasts that XLM will reach between a low of $0.19 and a high of $0.22 for an average of $0.20. If Stellar Lumen reaches the average forecast of $0.20 by 2025, it will have gained around 85% in three years.
How much will XLM cost in 5 years?
On a slightly more distant horizon of five years, WalletInvestor predicts that XLM will rise to $0.32 in 2027. That's a gain of around 196%. If this prediction proves accurate, a $100 investment in XLM today would be worth $295.75 five years from now in 2027.
GovCapital offers a much rosier outlook. He sees XLM rising to around $1.95 by August 2027 – but that's just the prediction in the middle. His highball forecast is closer to $2.25.
Can XLM reach $10?
DigitalCoinPrice predicts that XLM will climb to a nine-year high of $0.60 in 2031, although the publication thinks $0.57 is more likely. GovCapital's bullish five-year prediction is an outlier — most analysts don't see XLM breaking the $1 barrier this decade.
While it's certainly possible that Stellar Lumens will trade at $10 or more in the near future, it's hard to find credible experts willing to record such a prediction.
Is XLM a good investment in 2022?
Unlike so many cryptocurrencies whose appreciation potential is based solely on the speculative value of the coin itself, Lumens are a platform's native currency with the promise of growth in value through real-world features. Stellar stands out from the many other networks that offer fast and cheap transactions because it works with any type of currency.
Since it is an open-source network, anyone can use it, including businesses that want to create their own cryptocurrencies or digital wallets. Individuals can use it to convert currency to coins or coins to currency, as well as for advanced applications such as smart contracts and NFT mining – and none of this is possible without Stellar Lumens.
You'll follow companies that are already betting big on Stellar
Stellar – and thus its native lumen coin – has gained a lot of credibility thanks to its impressive list of corporate partnerships. If you choose to invest in XLM, you will follow big names in the industry who have also trusted the platform, including:
Moneygram
Payment
ClickPesa
Satoshi Pay
Adjust
Coinqvest
Circle
Von der Heydt
Security
Genesis
GetPay
Where can you buy Stellar Lumens?
You can buy Stellar Lumens just like you would any other cryptocurrency on your favorite exchange – most major exchanges list XLM among their offerings. Here are some of the most popular crypto exchanges where you can buy XLM:
You can also buy lumens directly from Stellar on the StellarX platform.
What is StellarX?
StellarX is Stellar's native cryptocurrency exchange. It claims to be the world's first decentralized exchange that offers gateways to digital currencies and global fiat currencies. Users can purchase Lumens and other cryptocurrencies with Visa, Mastercard, or Apple Pay. It is available in over 100 countries, and if you only buy small quantities, no KYC verification is required.
You can also use the platform to exchange any currency directly for another. For example, StellarX is the only platform where you can exchange Ether for Turkish Lira or Swiss Franc for Binance Coin, or directly exchange any form of money for any other form of money on Earth.
Users can grow their funds through the Stellar Automated Market Makers (AMM) program, which allows them to earn money by depositing assets into the StellarX liquidity pool. Users can also trade directly with other traders without an intermediary to broker the transaction, and they can deposit and withdraw funds – both crypto and fiat – and convert tokens into cash from their wallets through the StellarX app. .
StellarX is 100% free to use.
Beware of Stellar Lumen Scams
In 2021, Cyberint reported a phishing scam that targeted Stellar Lumens holders. The scammers sent XLM owners a very convincing email that appeared to come directly from Stellar. The message explained that Stellar was running a promotional giveaway, throwing lumens into Stellar users' accounts as a reward and promotion.
Users who clicked on the link were redirected to an impostor site that impersonated the Stellar domain through the use of what is known as an Internationalized Domain Name (IDN) homograph attack. Once the users found their way to the IDN clone site, the scammers encouraged the users to reveal their personal data in exchange for the lumens, which, of course, never existed.
Stellar has published and continuously updates a page dedicated to helping its users avoid crypto scams like this.
Final grip
No investment is guaranteed, especially not in the world of cryptocurrency. But many analysts believe that the unique useful potential of the Stellar platform makes its native cryptocurrency a digital coin that stands out from the rest.
Conduct your own research, talk to a qualified professional and create a Stellar account and get to know the platform and its native XLM cryptocurrency before deciding.
Information is accurate as of August 24, 2022.
Our in-house research team and on-site financial experts work together to create accurate, unbiased and up-to-date content. We check every stat, quote and fact using trusted primary resources to ensure that the information we provide is correct. You can read more about GOBankingRates processes and standards in our Editorial Policy.