Pharmaceutical Blockchain Market Worth US $ 25,619.6 Million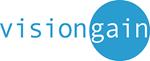 Visiongain published a pharmaceutical report "Pharmaceutical Blockchain Market Report 2020-2030 " by technology (public, private), by application (supply chain management, clinical data exchange and interoperability, drug development, clinical trials, Internet of Medical Things (IOMT) and cybersecurity, other applications ) and geography (North America, Europe, Asia-Pacific, rest of the world) PLUS COVID-19 impact scenarios
This report assesses the pharmaceutical blockchain market for the period 2020-2030. The market is estimated at US $ 212.7 million in 2020 and is expected to reach US $ 25,619.6 million in 2030.
Download an exclusive sample report @ https://www.visiongain.com/report/pharmaceutical-blockchain-market-report-2020-2030/#download_sampe_div
"The pharmaceutical industry has experienced an incredible increase over the past century. Advances in technology, transportation and medicine have led to the proliferation of drugs and the rapid economic expansion of the pharmaceutical and healthcare industries around the world. Nevertheless, rapid development has not come without obstacles, the most important being the lack of a shared data architecture and a structured inter-system communication protocol, "says Visiongain's senior analyst.
The lack of supply chain monitoring and auditing has resulted in the persistence of the falsified issue, posing new barriers to meeting ICH Q7 manufacturing guidelines. Data fragmentation has been recognized as the status quo for decades and the inevitable cost of having many players with distinct business positions. There has never been a greater need for standardization of knowledge management among the growing number of stakeholders. Within the industry, there is an urgent demand to create a clear architectural design for communication between systems. Blockchain technology may be a possible solution.
Blockchain can be exploited to provide or support solutions in the pharmaceutical and healthcare industry. High-level examples of how blockchain could be applied to the pharmaceutical and healthcare industry are mentioned below:
Empower patients to control and access their data (EMR / EHR, healthcare apps, advocacy groups, etc.) and decide who and what data is shared among peers.
Encourage and reward the sharing of patient data, while ensuring the reliability and control of the data flow. Protocol algorithms enable real-time data sharing and availability independent of the system during public health emergencies in various health systems.
Address the inefficiency of the drug development process for patient populations with high unmet patient needs by bringing new drugs to market early and using consented patient health data for: data analysis Real World Evidence (RWE), Safety / Effectiveness Assessment, Clinical Trial Recruitment, Investigation of Disease and Other Unmet Needs, Particularly Rare Diseases.
Provide a longitudinal view of the patient's health journey by enabling healthcare professionals to access patient information to better assess the patient's health, identify the best treatment, and better understand the patient's disease.
Improve the drug supply chain process by ensuring the validity and distribution of raw materials to production as well as controlled distribution of the final product to pharmacies and hospitals (without adulteration and according to drug specifications)
Provide a mechanism for real-time, secure, transparent and verifiable collaboration in clinical research among a peer group.
Provide a secure, efficient and transparent subject recruitment mechanism for clinical trials, with the ability to digitally streamline the process.
Improve clinical trial data integrity with a full audit trail of every record (raw data) for standard matching and eliminates the need for manual quality checks.
Data transparency for patients, healthcare professionals and regulatory authorities to access real-time information, enabling faster submission of drug claims.
Compliance with data privacy and permissions such as GDPR
US FDA Drug Supply Chain Security Act (DSCSA) compliance, US Drug Quality Supply Act and EU Falsified Medicines Directive
Overseeing vendor and third party deliverables in clinical trials / research with near real-time data, establishing robust processes quickly and efficiently.
Get the detailed table of contents @ https://www.visiongain.com/report/pharmaceutical-blockchain-market-report-2020-2030/#download_sampe_div
How the Pharmaceutical Blockchain Market Report Helps You
In summary, our 300+ page report provides you with the following insights:
• Revenue forecast to 2030 for Pharmaceutical blockchain market, with predictions for technology and applications, each forecast on a global and regional level – learn about the industry outlook, finding the most lucrative locations for investment and revenue
• Revenue forecast to 2030 for 5 regional markets and 16 key national markets – See forecast for the pharmaceutical blockchain market in North America, Europe, Asia-Pacific and the rest of the world. The market is also expected in USA, Canada, Argentina, Brazil, Germany, France, UK, Italy, Spain, Russia, China, India, Japan, Australia , in GCC countries and South Africa.
• Outlook for established companies and those looking to enter the market, including company profiles for 10 of the top companies involved in the pharmaceutical blockchain market. Some of the company profiles in this report include IBM Corporation, Microsoft Corporation, Chronicled Inc., Doc.AI, Embleema, Factom Inc., FarmaTrust, Guardtime Federal, Hashed Health, and Medicalchain.
We have segmented the "Global Pharmaceutical Blockchain Market" by technology (public, private), by application (supply chain management, clinical data exchange and interoperability, drug development, clinical trials, (IOMT) and cybersecurity, others), by region (North America, Europe , Asia-Pacific, RoW), Plus an analysis of the major companies operating in this industry.
Currently, strategies such as acquisitions, mergers, partnerships, collaborations and new product launches have helped leading players to establish and strengthen their position in the global digital clinical supply chain market. Companies are also expanding their R&D, distribution and management facilities to grow their businesses and maintain a competitive advantage in the digital clinical supply chain market. For example, June 13, 2019; IBM, KPMG, Merck and Walmart announced that the companies have been selected by the United States Food and Drug Administration (FDA) for inclusion in a program in support of the State Drug Supply Chain Security Act (DSCSA) United States that meets the requirements to identify, track and trace prescription drugs and vaccines distributed in the United States. The program aims to help stakeholders in the drug supply chain, including the FDA, develop the interoperable electronic system that will identify and trace certain prescription drugs as they are distributed to states- United.
Some of the major companies operating in this market are IBM Corporation, Chronicled Inc., Doc.AI, Embleema, Factom Inc., FarmaTrust, Guardtime Federal, Hashed Health, Medicalchain, and Microsoft Corporation, among other prominent players.
Find quantitative and qualitative analyzes with independent predictions. Receive information that only our report contains, stay informed with this valuable business intelligence.
Find more research reports on the Pharmaceutical contract industry, please click on the following links:
Do you have custom requirements that we can help you with? Do you need specific information about a specific country, geographic region, market segment or company? Contact us today, we can discuss your needs and see how we can help you: [email protected]
About Visiongain
Visiongain is one of the fastest growing and most innovative independent market information, the company publishes hundreds of market research reports which she adds each year to her vast portfolio. These reports provide in-depth analysis of 18 industries around the world. The reports cover a 10-year forecast, are hundreds of pages long, with in-depth market analysis and valuable competitive intelligence data. Visiongain works in a range of vertical markets, which can currently influence each other, these markets include the automotive, aviation, chemicals, cybersecurity, defense, energy, food and beverage, materials, packaging, pharmacy and utilities. Our customized and syndicated market research reports mean you can have tailor-made market information tailored to your business needs.
Contact:
Sara peerun
Commercial director
Visiongain Inc.
Phone : + 44 207 549 9987
United States Tel: + 1 718 682 4567
EU phone: + 353 1 695 0006
E-mail: [email protected]
The Web: https://www.visiongain.com/
Follow us: LinkedIn | Twitter
–
SOURCE Visiongain Limited.