Magellan CEO David George unveils turnaround plan to return to $100 billion fund ahead of AGM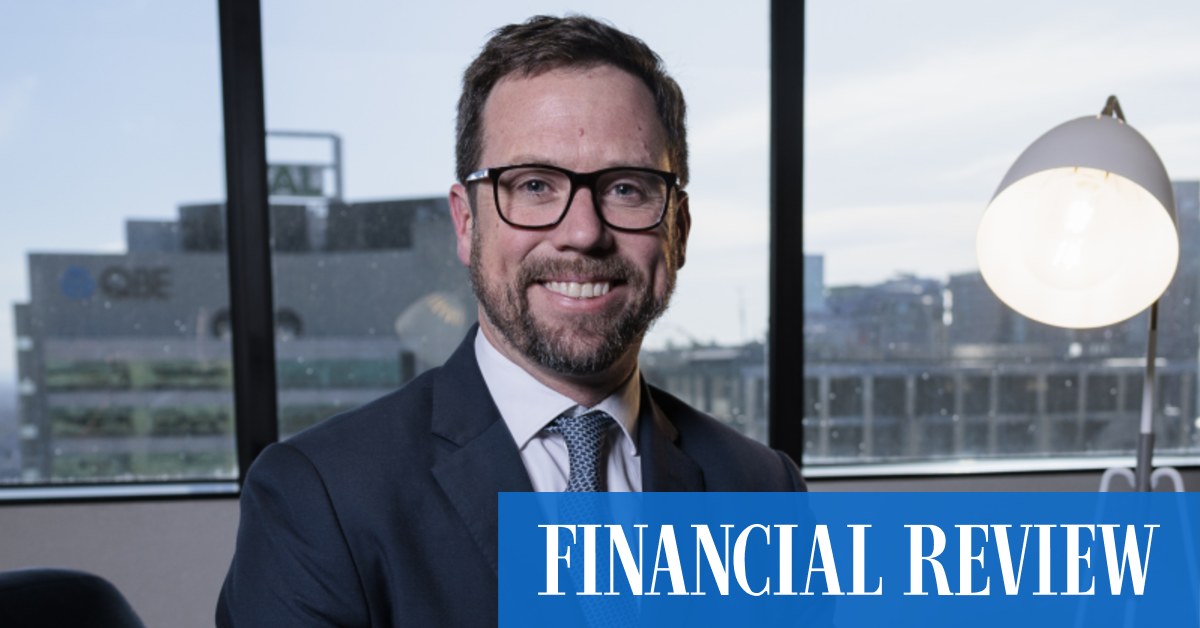 The Future Fund's former deputy chief investment officer oversaw a sweeping overhaul of the portfolio management team on Monday, leading to several senior executive departures that prompted scrutiny by research house Zenith.
That was ahead of Thursday's annual general meeting, which has long been slated as the day he will present his plans for the company which has seen its assets grow from $117 billion in August last year to $51 billion. of dollars.
"The people are very good, and my observations about the investment philosophy and processes are that they are in good shape. They need some tweaks and some changes," Mr George said.
"Through the growth of our existing strategies and new products, I believe we will once again be a world-class fund manager with over $100 billion in funds under management after five years."
faith in research
He said Magellan's research-driven investment approach would serve him well.
"Uncertainty is a source of opportunity for active managers. This has an impact on the company's costs and profits, which will lead to dispersion. This is the environment in which thoughtful, long-term, and deeply researched investments will be rewarded.
Magellan's shares cratered 80% as its fund's performance lagged even further than the benchmark.
A series of controversial senior staff departures, including that of chief executive Brett Cairns and co-founder and talisman Hamish Douglass, have compounded its problems.
The bulk of outflows have been from global equity funds, meaning its Australian equities and infrastructure funds now account for half of the group's $51 billion in assets under management.
Mr George said Magellan was looking to invest in 'experienced quality teams' to replicate the success of Airlie, which has fitted in well with the group, with a view to adding market equities and asset managers private.
He said he has no plans to lower management fees, which are higher than competitors.
"If we're delivering performance, that kind of conversation topic where fees appear, goes way down the list."
Mr George said he sees private markets – such as venture capital, private equity and private lending – as a growth area for Magellan,
"Whether it's retail or institutional clients, they're still in the process of being more diversified – being a bit less equities, bonds and cash and being a bit more alternatives and a little more private markets," he said.
"That's where our customers are headed, and Magellan as a platform is there to meet customer needs.
Mr George said Magellan's strong debt-free balance sheet had sustained it through a difficult period.
"In the end, it may be stronger than necessary. But that means we can continue our redemption in the market, we can continue to pay dividends," he said.
Mr George said there were no immediate plans to sell his holdings in Finclear and set up investment bank Barrenjoey.
"There's a lot of confidence that there's at least one great financial result, and we'll be patient about that."