Fewer words, more action | Philstar.com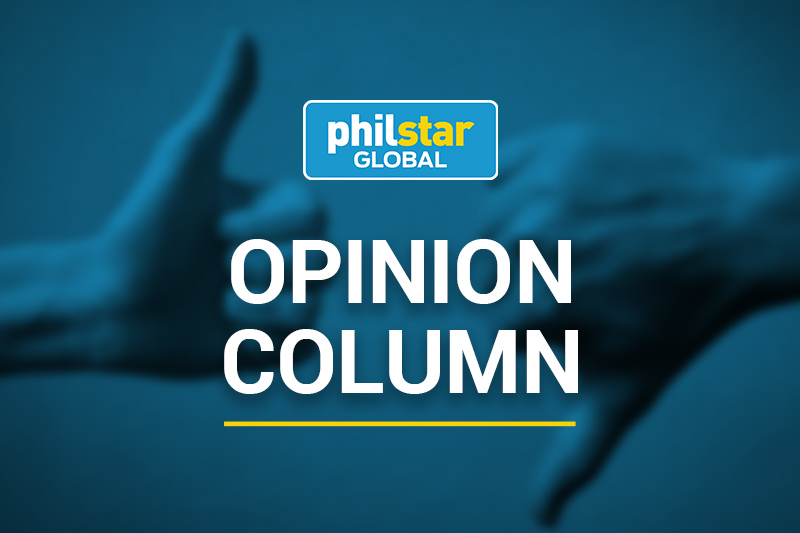 In recent years, the security environment in the European Union has deteriorated or, to put it bluntly, the world has become less secure. In 2020, there were active armed conflicts in 39 states, five more than the previous year. Alas, 2022 saw Russia's unprovoked and unwarranted invasion of Ukraine and now we face a war on Europe's doorstep with unforeseen consequences for the world.
From Ukraine to the South China Sea, the Sahel and beyond, the world is becoming increasingly contested and unstable. Conflicts have become more complex. Military spending and the development of new weapons and other military means are increasing. Foreign interference through hybrid threats, disinformation and cyberattacks is increasingly used to destabilize other countries.
All of these perils have a direct effect on the global and regional security and defense situation. The impact on the European Union is no exception and we must be ready to act when our interests are at stake. Complex security challenges require complex and multi-layered responses.
This is why security and defense are increasingly important in the EU's global role. Last month, the EU launched the Strategic Compass, which sets out our action plan to strengthen our security and defense policy by 2030. It provides a common vision by setting clear objectives, actions and deadlines , from diplomacy and security to trade and research, for development cooperation or humanitarian aid.
Four lines of action should be covered in the EU's strategic compass: 1) faster action and determination whenever a crisis strikes; 2) Protect our citizens by anticipating new threats, increasing our resilience and securing access to strategic areas: cyber, outer space and maritime; 3) Investing to develop advanced military capabilities and 4) Collaborating with partners such as the United Nations, NATO, the United States, Norway, Canada and the United Kingdom.
Our compass is quite comprehensive, so I just want to highlight a few of its components:
Preparing for future crises
The Compass includes a concrete plan for an EU Rapid Deployment Capability to allow us to rapidly deploy up to 5,000 troops for different types of crises, based on different scenarios. We will also increase the readiness of our forces through regular live exercises (never before at EU level), strengthen our command and control arrangements and promote faster and more flexible decision-making. .
Deepening defense cooperation
Together, EU member states are the second largest military spenders in the world. Better coordination and cooperation between Member States would avoid fragmentation and improve efficiency.
Since 2017, 25 Member States have pledged to cooperate more closely in this area and have signed up to a series of "stronger commitments", related to expenditure and investment, capacity development and operational engagement. To cite a few examples: the development of an Armored Infantry Combat Vehicle, the operational use of the Eurodrone, the development of a European naval corvette or even the creation of cyber intervention teams.
Strengthening maritime security
Safe and secure seas and oceans are essential to our trade and economy. This is obviously also the case for the Philippines. The maritime domain is increasingly disputed between global and regional powers, thus directly affecting our maritime communication channels. Piracy, illegal, unreported and unregulated fishing, drug trafficking, human trafficking and other illegal activities at sea affect lives and livelihoods in many places around the world.
The EU promotes maritime security and the rule of law at sea through naval operations, international cooperation and dialogue, and capacity building. We want to build on our experiences in the Gulf of Guinea and the Indian Ocean and develop a coordinated naval presence of Member States in key strategic areas to strengthen the role of the EU as a security provider.
The EU also supports capacity building in partner countries around the world to ensure their own maritime security and the security of maritime lines of communication. In the Philippines, the EU is vigorously pursuing maritime cooperation through CRIMARIO (Critical Maritime Routes in the Indo-Pacific) to enhance maritime domain awareness through information sharing, capacity building and training. I am proud that the Philippines is the first ASEAN country to benefit from this project.
We started working on the compass when we already felt that in a world of power politics, the EU needed to speak the language of power and strengthen its collective capacity to act. Everything that has happened since has only strengthened our resolve.
As EU High Representative Josep Borrell said, "I am well aware that words are often easy and cheap, but actually providing security and defense is difficult and costly. The true measure of success will be whether the strategic compass leads to concrete results or not.
The EU is making progress in the fields of security and defence. Working with the Philippines and other countries in the Indo-Pacific, I am confident that our integrated approach – bringing together civilian and military instruments and cooperative, multilateral solutions – will help ensure a safer and more secure world, not only for European citizens, but also for the rest of the world.
It's time to act.
* * *
Luc Véron is the European Union Ambassador to the Philippines.