Europe sees DVC suspensions rise in Q1 as regulators crack down on dark trading, report says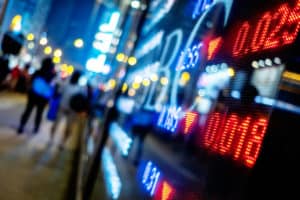 Europe has seen a sharp rise in double volume cap (DVC) suspensions in the first quarter of this year as regulators crack down on non-transparent forms of trading.
The report found that in April alone, 62 new suspensions were registered – totaling 838 in the first quarter – in Europe under the price disclosure waiver after exceeding predetermined trading thresholds.
Of the total suspended instruments, 562 had UK International Securities Identification Numbers (ISINs). Another 189 suspended instruments had non-EU and UK ISIN codes.
CDDs limit the amount of hidden trading that can take place under EU law with the aim of increasing the amount of trading executed on more transparent and informed platforms.
The subject has proven to be a post-Brexit divisive issue for the UK and Europe, both of which have taken opposing approaches to how they implement them, with the UK moving to banning them all together and Europe introducing a new general CDV of 7% in November.
The AFME report found that onsite trades accounted for more than two-thirds of total addressable liquidity in Europe in the first quarter of this year, with lit order book trades increasing 4% from the fourth quarter to 41%.
Off-site volumes – including systematic internalisers – accounted for the remaining 23%, while pure over-the-counter (OTC) trading volumes saw a decline of 5% to 11%.
Also in a bid to foster more volumes in informed and transparent markets, European regulators decided to limit the capacities of systematic internalisers (SIs) in November as part of a capital markets union update. (UMC), including their ability to match the Large Scale Below Midpoint (LiS) and the use of the Reference Price Waiver to execute small trades.
The proportion of on-site trades to total addressable liquidity increased early this year, which AFME attributed to participants' appetite for immediacy of execution as opposed to minimal price impact during volatility.
Volatility has also seen bid-ask spreads for some European equity indices widen throughout 2022, though not to the extent seen during the Covid-19 outbreak in 2020.
Elsewhere, AFME pointed out that equity transactions in the form of block trades reached 135 billion euros in the first quarter – an increase of 25 billion euros compared to the fourth quarter of last year and close to the figure reached after the Covid-19 epidemic.